Happy book birthday to our January titles!
Posted by Jazz on Thursday January 5th, 2017
Happy new year! And we have an awesome month of books for you to start the year off RIGHT. It's still pretty cold, so why not snuggle up in bed with one of these three fabulous reads?

First up is Mafiosa, the explosive finale to Catherine Doyle's inimitable Blood for Blood series – the first two books, Vendetta and Inferno, have had rave reviews across the board. Think Romeo & Juliet meets The Godfather – but with a badass heroine, five gloriously hot Mafia brothers and plenty of action to keep you on your toes. If you haven't read them yet, what are you waiting for? Order a copy of Vendetta to get you started.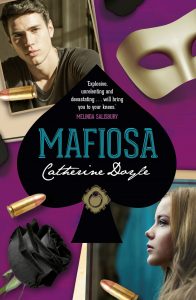 We also have The White Tower, the new middle-grade novel from the author of The Wolf Princess, Cathryn Constable. Dreamy, ethereal and poignant, this is a rich and atmospheric story of a lonely girl coming to terms with the death of her best friend and finding a way to let go of her pain.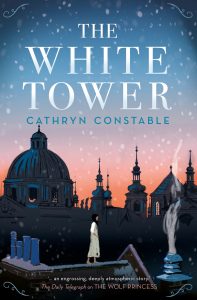 Finally, be sure to check out the second in Sarah Rubin's Alice Jones adventures, The Ghost Light. Fan of Robin Stevens or Katherine Woodfine? Love old-school mysteries and 21st century heroines? This is the series for you! Check out the first chapter of the first book, The Impossible Clue, here.