New Reads: March 2022
Posted by Olivia Jeggo on Thursday March 3rd, 2022
March brings two new reads with it this month ...
And with World Book Day 2022 falling on the same day as pub day, these two are definitely ones to pick up. Both of these adventures take you on trips across the globe, with balloon rides high in the clouds and expeditions across the Atlantic. From YA to middle-grade, we have got you covered this month! If you're interested to see what fantastic adventures we're bringing you this March, keep on reading ...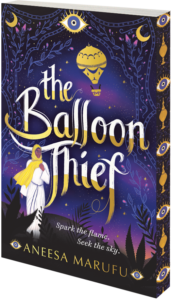 The year's must-read YA fantasy – ancient djinn, an epic adventure, and one girl's courage to seek her own destiny …
Burn the flame. Seek the night.
For Khadija, the only escape from her father's arranged betrothal is the sky.
When she spots a rogue hot air balloon fighting against its ropes, she leaps at the chance for adventure. Khadija soon finds an unlikely ally in a poor glassmaker's apprentice, Jacob.
But Jacob is a hāri, and Khadija a Ghadaean. The hāri are oppressed and restless – their infamous terrorist group, the Hāreef, have a new fearsome leader. And the ruling Ghadaeans are brutal in their repression.
Soon, a deadly revolution threatens their friendship and their world. The Hāreef use forbidden magic, summoning jinn – wicked spirits made of fire – to enact their revenge, forcing Jacob and Khadija to choose what kind of a world they want to save …
Read chapter 1 of The Balloon Thief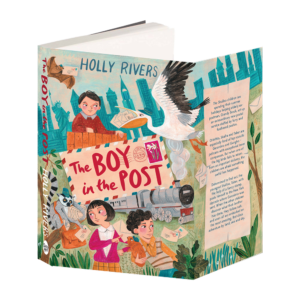 A charming action-packed adventure across the Atlantic from acclaimed author Holly Rivers!
Siblings Orinthia and Séafra Shalloo accept a summer job from eccentric Grandy, who has collected a menagerie of furry and feathered posties known as animails.
The children are especially fond of Geronimo, a homing pelican. But when the big bird fails to return from a delivery, Taber – the youngest sibling – is devastated; so much so, he mails himself to New York, where Geronimo was sent.
Orinthia and Séafra follow suit, stealing a precious stamp and hopping in a freight crate – and soon all are embarked on an extraordinarily daring first-class adventure …
Read chapter 1 of The Boy in the Post