Introducing … the Schools' Hub!
Posted by Jazz on Wednesday February 26th, 2020
Pssst
–
did you see? Something new and exciting has hatched on our website!
Calling all teachers, librarians and book club leaders! We've been busy chickens, working with some of the best Tweachers around to put together a whole bunch of resources to be used with young readers.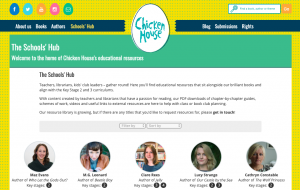 With downloadables on our bestselling titles, sitting across many of the key stages, the Schools' Hub can act as your one-stop-shop for chapter-by-chapter guides, author tips, videos, activity sheets and HEAPS more!
Check it out here – but don't panic if you can't see what you're after just yet. We'll be continuously adding to it, and you're more than welcome to request resources by emailing publicity@chickenhousebooks.com or getting in touch on Twitter, @chickenhsebooks. 
Create a Story
Along with all this educational goodness, we've also got something up our feathery sleeve to help inspire the next generation of writers: Create a Story!
Starring four of our authors – Maz Evans, Christopher Edge, Holly Rivers and Emma Shevah – we've created a short video designed to be used by schools, libraries and book groups in World Book Week and beyond.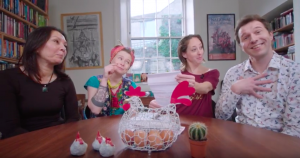 We've also created downloadable worksheets to use alongside the video, including author writing tips to encourage pupils to create their own stories through a game of Story Consequences.
Take a look here, and share your finished stories with us on Twitter using #ChickenHouse20. We can't wait to see what your students come up with!
Enjoy!