New Reads: February 2022
Posted by Olivia Jeggo on Thursday February 3rd, 2022
With Valentine's Day just around the corner, we promise these books will steal your heart ...
This month, we're bringing you two fantastic new books that will undoubtedly be your perfect match this February. With big-hitting authors Dan Smith and Maz Evans lined up, its a big pub month here at the coop - and we're so excited! This month, we have Nisha's War by Dan Smith and the second book in the Vi Spy series, Vi Spy: Never Say Whatever Again. Here's some more information on these epic February releases ...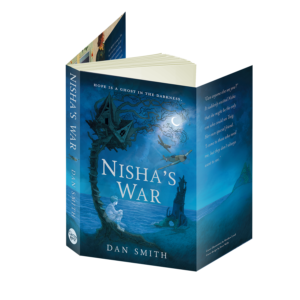 1942.
Nisha has escaped the terror of the Japanese invasion of Singapore. Missing the heat  of home in Malaya, her grandmother's house in the North of England seems especially cold and grey. Even the villagers are suspicious of a girl with brown skin who they can see is only half English.
One night, a boy beckons to Nisha from the treehouse she is forbidden from playing in. Or at least, she thinks he's a boy. And for lonely Nisha, the chance of finding a friend is worth almost anything ...
A gorgeously evoked wartime ghost story and adventure full of grief, guilt, forgiveness and belonging.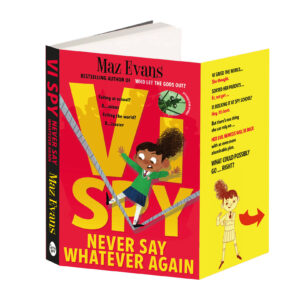 The second adventure in Maz Evans's laugh-out-loud funny Vi Spy series!
Vi is failing at top spy school Rimmington Hall – even though the school motto is 'Failure is Not an Option'. To make it worse, nearly-stepbrother Russell Sprout is an A* student. Worst of all, Vi's shadowy nemesis Umbra is still at large.
Can Vi unveil the arch-villain before she gets expelled and her parents ground her for ever? She'll need the help of old friends and new, including 9-year-old super-hacker Missy Fit and BFF Tamina, who aims to save the world in a different way …
The sequel to the Indie Book Award-shortlisted Vi Spy: Licence to Chill and written by the author of the bestselling Who Let the Gods Out? series!
Read chapter 1 of Vi Spy: Never Say Whatever Again