An Interview with Lindsay Galvin - author of MY FRIEND THE OCTOPUS!
Posted by Jazz on Tuesday May 31st, 2022
The release of MY FRIEND THE OCTOPUS is just around the corner ...
My Friend the Octopus
England, 1893, and aquarium fever is at its height.
Twelve-year-old Vinnie Fyfe works in the tea-shop at Brighton aquarium, and waits for her milliner mother to return from Paris.
The arrival of a giant octopus changes her life for ever. Discovering a talent for art, Vinnie begins to draw the extraordinary beast.
She soon realises she can communicate with the octopus through colour and – as a gripping mystery begins to unfold – discovers what true courage really means …
Lindsay Galvin: Writing behind the mask and productivity in a pandemic
Posted by Jazz on Friday February 12th, 2021
Here, DARWIN'S DRAGONS author Lindsay Galvin explores what writing and publishing a novel in a global pandemic is all about. Over to you Lindsay ...
By the time the pandemic hit this year, my new book Darwin's Dragons was already finished, printed and ready to fly. But only a month before launch my real dragons were grounded, a decision agreed by all, until 2021.
I'd never imagined anything like it. So what does a writer do in this situation?
Try to stay in the air
Darwin's Dragons is the start of a new venture for me, into middle-grade historical fiction. I found this genre suited me by accident, when drafting a backstory for how dragons could be discovered, and it felt so natural that the story grew from there. I needed to keep going and write the next thing, but Covid was everywhere and nothing was the same. I was devastated at the tragedies happening daily. My whole family were at home, so I was home-schooling, snack-providing and generally unable to retreat to a fictional world. My brain wasn't in a good place. Bombarded with news, I couldn't get in the headspace. At first this was frustrating, but I knew I had to accept I needed to find a landing space and hibernate for a while before I crash-landed, just like a real dragon would.
What do you do when you can't do it?
But I couldn't just sleep! I need to give my mind activity otherwise it will find it elsewhere in anxiety thoughts. I went back to research and reading. I knew the basic direction for my next book and watched documentaries, researched, and listened to audiobooks. I read other unrelated books, because I'm always behind on those and reading helps everything. And I relaxed and cut myself some slack.
The only way out is through
When things were calmer, I started to write again but changed up my routine. The kids were still home so I wrote in bed in the morning before I got up. Usually I would never do this – I'm not a morning person – but it was my only quiet time. I just plodded along slowly with no pressure on myself, other than to get some words down each day. New characters and worlds took shape slowly, slowly. I wasn't working at my normal speed but I made myself accept that was okay in a global pandemic, and I gradually started to look forward to it. I wrote half a new story draft that way – very gently – and where it felt like I'd never be able to take off … finally, it did.
Flamingos never look like they are going to be able to fly … but they do.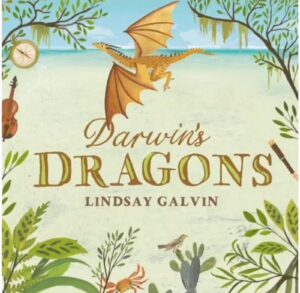 Write on!
I think when tough times hit and your career is grounded for whatever reason, there are no easy answers. Creativity is an impetuous beast, a bit like my five-month-old puppy! You can't force creativity to do as it's told, you can only provide conditions (like giving yourself a treat!) so it might want to. Carve a little quiet time, be patient and trust. Creativity will come back to you, it always does.
If you've been inspired by Lindsay's words here, take a look at our Times Chicken House Children's Fiction competition for unagented/unpublished authors. Submissions are being accepted now!
New Reads: January 2021
Posted by Jazz on Friday January 8th, 2021
Silver linings
One day soon, we'll stop beginning blog posts with mentions of lockdowns and homeschooling and bookshops closing. While it might not be the start of the year that we were all hoping for, it is a time for staying put and looking for the silver linings.
For us (and hopefully you) that means finding joy in NEW BOOKS!
This January, we've three incredible middle grade adventures to share with you all. Find out more below, and remember your local bookshops in these strange times – they need us now more than ever!
Darwin's Dragons
It's 1835. Cabin boy Syms Covington is on the voyage of a lifetime to the Galapagos Islands with the world-famous scientist Charles Darwin.
But when Syms falls overboard during a huge storm, he washes up on an unexplored island. Stranded there, he makes a discovery that could change the world ... Now it's not just his own survival at stake – the future of an undiscovered species is in his hands.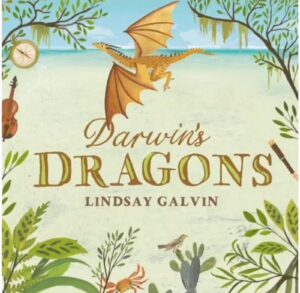 DARWIN'S DRAGONS is a rip-roaring historical adventure which is perfect for use in the classroom. For teachers, we've a whole host of learning materials and videos for you to use in our Schools' Hub.
Read the first chapter here.
Buy your copy now here.
Space Oddity
You might think that this story is going to be an intergalactic adventure filled with UFOs, black holes, killer robots and some very foul-smelling aliens. And you'd be right. But it's mostly about a boy called Jake, his embarrassing dad, and the mind-boggling question . . . are we really alone in the universe?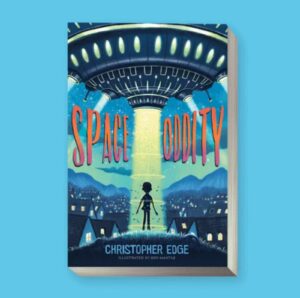 Inspired by the iconic Bowie song and from an original idea by Sarah Ryan, Christopher Edge combines science, comedy and adventure in SPACE ODDITY, featuring out-of-this-world illustrations from Ben Mantle! 
Read the first chapter here.
Buy your copy now here.
Morgana Mage in the Robotic Age
Morgana loves robots and longs to attend robotics school in the city.
But she's a witch, living in a magical woodland community: the closest she comes to technology is petting her ancient mechanical familiar, Kitty. She simply doesn't belong. But when she finally finds a way to the City, she learns of a troubling secret hiding beneath its gleaming surface: a secret that threatens the balance of civilisation.
Caught between two worlds, only Morgana has the power to find a solution …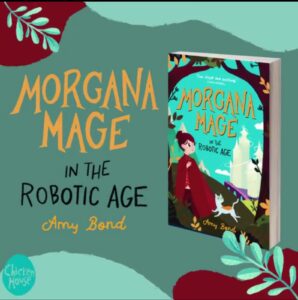 The debut novel from Amy Bond, MORGANA MAGE IN THE ROBOTIC AGE is an incredible unique and heartwarming middle-grade adventure, perfect for fans of both science and magic.
Read the first chapter here.
Buy your copy now here.
Secret Deep
When Aster wakes alone on a tropical island, she has no idea what has happened, why she is there, or where to find her younger sister, Poppy. Meanwhile Sam, who once met the sisters on a plane, makes links between the mystery of their disappearance and suspicious happenings in his own life. In a stunning dual narrative, the truth unravels with devastating effect – and the answer lies in the secret underwater world surrounding the desert island, populated by the beautiful and the impossible …
A pulse-pounding, original teen thriller for readers aged 11+.
Chicken House acquires The Breathing Sea by Lindsay Galvin
Posted by Kesia on Monday March 6th, 2017
We're super excited to announce a brand new acquisition, The Breathing Sea by debut author Lindsay Galvin. An electrifying and unputdownable YA adventure, the novel follows a group of teens stranded on a desert island as they uncover a thrilling underwater secret … (more…)