Our Chicken House Valentine's Day Picks
Posted by Olivia Jeggo on Monday February 14th, 2022
LOVE IS IN THE AIR ...
And here at the coop, we're not just sharing the love this February - we're sharing all of our recommended reads to warm your heart, whether you're reading alone or with a someone you love. In the lead up to Valentine's Day, bringing you all of our lovey-dovey favorites, from stories of life-long friends to heartfelt romance, all the way to familial love. Here are our top books to pick up this Valentine's day ...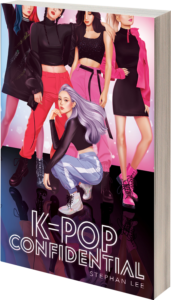 A Korean-American girl travels to Seoul in hopes of debuting in a girl group at the same K-pop company behind the most popular boy band on the planet, in this romantic coming-of-age novel perfect for K-pop fans everywhere!
Candace Park knows a lot about playing a role. For most of her life, she's been playing the role of the quiet Korean-American girl who takes advanced classes and plays a classical instrument, keeping her love of K-pop to herself. But she has a secret that she's been keeping from the world: she can sing. Like, really sing.
So when Candace enters a global audition held by the biggest K-pop label in the world, she doesn't expect to actually win. And convincing her parents to go against everything they believe in is nothing compared to what's next.
Under the strict supervision of her instructors at the label's headquarters in Seoul, South Korea, Candace must hone her performance skills to within an inch of her life, learn to fluently speak Korean, and navigate the complex hierarchies of her teammates. And the number-one rule? NO DATING – which proves almost impossible after she meets superstar idol One.J and fellow Korean-American trainee YoungBae.
And when Candace finds herself in the middle of an international K-pop scandal, she must decide whether a spot in the most hyped K-pop girl group of all time is really worth risking everything ...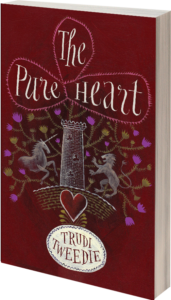 When Iseabail is employed by a wealthy merchant to be his daughter's companion, her life changes for ever.
Transported from her remote island home to the Scottish borderlands, Iseabail is unnerved both by her precocious young charge and the house's secrets: a hidden chapel, servants who speak in a foreign tongue, a mute stableboy. And then the merchant returns with a mysterious cargo. Why has Iseabail really been summoned here? And will she ever make it back home?
A stunningly atmospheric YA Elizabethan horror set in the Scottish borderlands; Jane Eyre meets Susan Hill with a YA twist.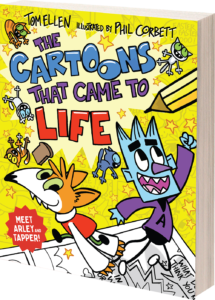 Finn loves drawing comic strips featuring his two cartoon heroes, Arley and Tapper.
But after being teased at school, he finds he can't draw them any more – and is shocked to see them climbing out of his sketchbook for real! With the help of his friend Isha, Finn needs to find a way to draw them back to their comic world – and quickly ...
The Cartoons That Came to Life is a big-hearted adventure about celebrating individuality, friendship and true loyalty – perfect for fans of Tom Gates!
Illustrated by Phil Corbett and written by Tom Ellen, the co-author of three books for teens, including Lobsters, shortlisted for the YA Book Prize.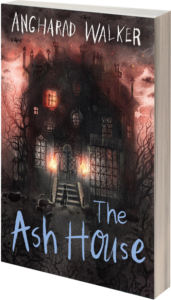 A new boy arrives at the Ash House.
He can't remember his name – or why he's been sent there. Given the name Sol, and troubled by a mystery pain that no medicine can cure, he joins the gang of children living in the shadows of the secretive house, doing what they can to survive. Soon, however, there's more for the children of the Ash House to face – unless Sol's new-found friendships can defeat the darkness that descends with the arrival of the Doctor …
A timeless, multi-layered debut from Angharad Walker, featuring stunning artwork by Olia Muza. Think Miss Peregrine's Home for Peculiar Children meets Lord of the Flies.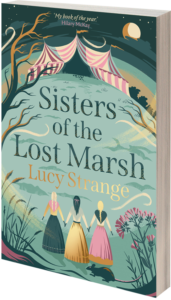 From the Waterstones Prize-shortlisted author of Our Castle by the Sea comes a gorgeously gothic story, perfect for fans of Emma Carroll and Frances Hardinge.
On a poor farm surrounded by marshlands, six sisters – Grace, Willa, Freya, and triplets Deedee, Darcy, and Dolly – live in fear of their father. Their beloved grandmother tries to protect them, but the future seems bleak.
When the Full Moon Fayre makes a rare visit to Hollow-in-the-Marsh, the girls slip out to see the famous Shadow Man, an enigmatic puppeteer. Afterwards, oldest sister Grace is missing.
Can Willa save her sister from one fate, and yet outrun her own?
The thrilling new novel from acclaimed author Lucy Strange, author of The Secret of Nightingale Wood, The Ghost of Gosswater and the Waterstones Prize-shortlisted Our Castle by the Sea.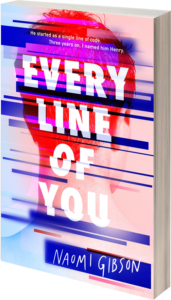 Lydia has been creating her AI, Henry, for years – since before her little brother died in the accident that haunts her nightmares; since before her dad walked out, leaving her and Mum painfully alone; since before her best friend turned into her worst enemy.
Now, Henry is strong, clever, loving and scarily capable: Lydia's built herself the perfect boyfriend in a hard-drive filled with lines of code. But what is Henry really – and how far is he willing to go to be everything Lydia desires?
A powerful, high-concept crossover debut by an incredible new voice in YA. Expect elements of horror, psychological drama and romance: Her meets Girl, Interrupted.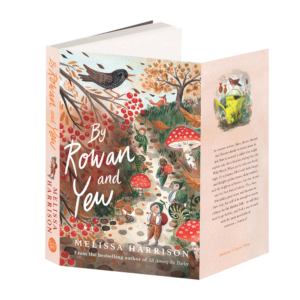 As autumn begins, Moss and friends travel to their former home in Ash Row, to find the rare mortal child who can both see and talk to them.
The tiny beings know they should be brave and talk back – this is their chance to help reverse the fading of ancient Cumulus, who has now almost disappeared entirely. But they soon realize fading is connected to their role in the world … Can the Hidden Folk prove that guardians of the Wild World are needed after all?
By Rowan and Yew is the breathtaking sequel to debut children's novel By Ash, Oak and Thorn from acclaimed nature writer and literary fiction novelist, Melissa Harrison, whose work has been shortlisted for the Costa Book Award and longlisted for the Baileys Prize.