The Chicken House Christmas Gift Guide 2022
Posted by Olivia Jeggo on Friday December 2nd, 2022
Sleigh bells are ringing, the temperature is dropping, and here at Chicken House, we're gearing up for the festive season! We know how hard it can be to find the perfect story for the book fan in your life, so we have put together our OFFICIAL Chicken House Christmas Gift Guide 2022! We have books galore - from aged 7 all the way up to young adult. So keep your eyes peeled for that one book you've been searching high and low for, it's in this list somewhere ...
IF YOU'RE LOOKING FOR A 7+ ADVENTURE, TRY ...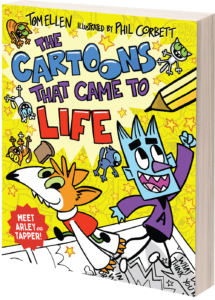 Finn loves drawing comic strips featuring his two cartoon heroes, Arley and Tapper.
But after being teased at school, he finds he can't draw them any more – and is shocked to see them climbing out of his sketchbook for real! With the help of his friend Isha, Finn needs to find a way to draw them back to their comic world – and quickly ...
The Cartoons That Came to Life is a big-hearted adventure about celebrating individuality, friendship and true loyalty – perfect for fans of Tom Gates!
Illustrated by Phil Corbett and written by Tom Ellen, the co-author of three books for teens, including Lobsters, shortlisted for the YA Book Prize.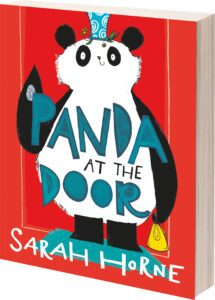 Callum misses his Dad. He doesn't call on his birthday, and worse, the present he chooses for Cal is ... weird.
It's a panda at Edinburgh Zoo. How can Cal 'adopt' a wild animal with the muddle his family is in? And what he doesn't expect is for the bear to take charge. Tired of doing roly-polys for the public, Pudding wants to help a child who needs her ...
The first in a fully illustrated series by author Sarah Horne (bestselling illustrator of Charlie Changes into a Chicken), exploring themes of childhood anxiety, family break-up, bullying, friendship and love.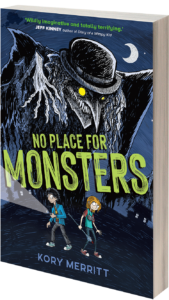 Nothing is out of place in the quiet suburban town of Cowslip Grove.
But kids have been going missing – and only Levi and Kat notice.
It's up to them to save the missing kids before a hidden evil swallows the town whole …
A spellbinding, original and lavishly illustrated horror story for middle-grade readers. Half-written, half-graphic novel, and all spooky mystery!
CLICK HERE TO READ CHAPTER ONE HERE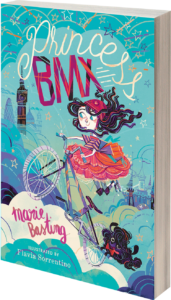 Trust me, the fairy tales have it so wrong.
Dingy towers and wicked step-mums are the least of my worries: it's the boredom that will kill me. Honestly, apart from the endless supply of cupcakes, being a princess is pretty rubbish. I used to think about locking myself in a tower and throwing away the key. Thank the good goblin I discovered BMX. If it wasn't for BMX, nothing would have changed …
Enchanted meets BMX in this brilliantly funny adventure for ages 7+.
CLICK HERE TO READ CHAPTER ONE OF PRINCESS BMX
IF YOU'RE LOOKING FOR A TEEN ADVENTURE, TRY ...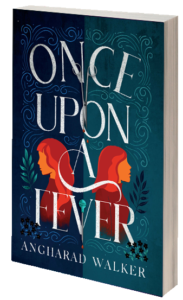 The second astonishing novel for upper middle-grade readers by Angharad Walker, author of critically acclaimed The Ash House.
Since the world fell sick with fantastical illnesses, sisters Payton and Ani have grown up in a hospital. When Ani stumbles upon an imprisoned boy who turns everything he touches to gold, her world is turned upside down. The sisters find themselves outside the hospital for the first time, a dark mystery unravelling around them …
CLICK HERE TO READ CHAPTER ONE OF ONCE UPON A FEVER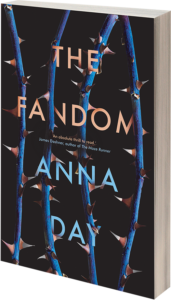 Candace can't believe her luck when she's picked from thousands of auditionees to travel to Seoul and train to become a K-pop star. There's only one problem: she's really not cut out for it. Amidst scandals, gruelling dance practices and gorgeous boybands, Candace must decide whether a spot in the most hyped K-pop girl group of all time is really worth risking who she is …
CLICK HERE TO READ CHAPTER ONE OF THE FANDOM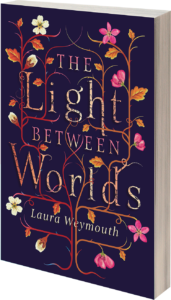 Six years ago in wartime London, sisters Evie and Philippa were transported to a magical realm where they became woodland queens. Now, returned to the real world, they must come to terms with more ordinary lives.
For Evie, it's unbearable. A patchwork girl, pieced together from pain and longing, she dreams of the whispering trees and a daisy-chain crown.
For Philippa, it's a relief – until her sister goes missing.
As the weeks unfold, Philippa must discover if Evie crossed safely between worlds or if the light was too bright – and she fell.
A mesmerising, dual narrative YA fantasy; The Magicians meets The Chronicles of Narnia.
CLICK HERE TO READ CHAPTER ONE OF THE LIGHT BETWEEN WORLDS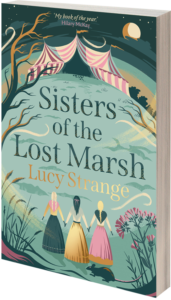 From the Waterstones Prize-shortlisted author of Our Castle by the Sea comes a gorgeously gothic story, perfect for fans of Emma Carroll and Frances Hardinge.
On a poor farm surrounded by marshlands, six sisters – Grace, Willa, Freya, and triplets Deedee, Darcy, and Dolly – live in fear of their father. Their beloved grandmother tries to protect them, but the future seems bleak.
When the Full Moon Fayre makes a rare visit to Hollow-in-the-Marsh, the girls slip out to see the famous Shadow Man, an enigmatic puppeteer. Afterwards, oldest sister Grace is missing.
Can Willa save her sister from one fate, and yet outrun her own?
The thrilling new novel from acclaimed author Lucy Strange, author of The Secret of Nightingale Wood, The Ghost of Gosswater and the Waterstones Prize-shortlisted Our Castle by the Sea.
CLICK HERE TO READ CHAPTER ONE OF SISTERS OF THE LOST MARSH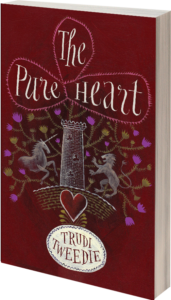 When Iseabail is employed by a wealthy merchant to be his daughter's companion, her life changes for ever.
Transported from her remote island home to the Scottish borderlands, Iseabail is unnerved both by her precocious young charge and the house's secrets: a hidden chapel, servants who speak in a foreign tongue, a mute stableboy. And then the merchant returns with a mysterious cargo. Why has Iseabail really been summoned here? And will she ever make it back home?
A stunningly atmospheric YA Elizabethan horror set in the Scottish borderlands; Jane Eyre meets Susan Hill with a YA twist. 
CLICK HERE TO READ CHAPTER ONE OF THE PURE HEART
HERE ARE SOME RECOMMENDATIONS FOR DIVERSE READS THIS CHRISTMAS ...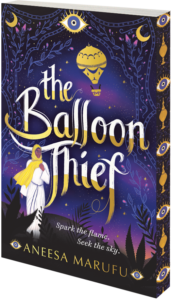 The year's must-read YA fantasy – ancient djinn, an epic adventure, and one girl's courage to seek her own destiny …
For Khadija, the only escape from her father's arranged betrothal is the sky.
When she spots a rogue hot air balloon fighting against its ropes, she leaps at the chance for adventure. Khadija soon finds an unlikely ally in a poor glassmaker's apprentice, Jacob.
But Jacob is a hāri, and Khadija a Ghadaean. The hāri are oppressed and restless – their infamous terrorist group, the Hāreef, have a new fearsome leader. And the ruling Ghadaeans are brutal in their repression.
Soon, a deadly revolution threatens their friendship and their world. The Hāreef use forbidden magic, summoning jinn – wicked spirits made of fire – to enact their revenge, forcing Jacob and Khadija to choose what kind of a world they want to save …
CLICK HERE TO READ CHAPTER ONE OF THE BALLOON THIEF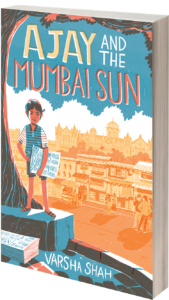 A high-stakes adventure story full of heart from debut author Varsha Shah – winner of the Times/Chicken House Children's Fiction Competition 2020!
Abandoned on the Mumbai railways, Ajay has grown up with nothing but a burning wish to be a journalist.
Finding an abandoned printing press, he and his friends Saif, Vinod, Yasmin and Jai create their own newspaper: The Mumbai Sun.
As they hunt down stories for their paper, the children uncover corruption, fight for justice and battle to save their slum from bulldozers.
But against some of the most powerful forces in the city, can Ajay and his friends really succeed in bringing the truth to light? Not to mention win the most important cricket match ever …
CLICK HERE TO READ CHAPTER ONE OF AJAY AND THE MUMBAI SUN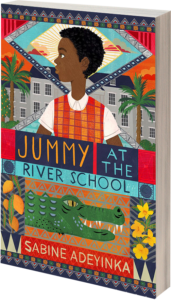 Jummy has won a place at the River School, the finest girls' boarding school in Nigeria.
Nothing can dampen her spirits, not even when she learns that her less fortunate best friend Caro won't be joining her. By the Shine-Shine River, school is everything Jummy dreamt of, with friendly new girls, midnight feasts and sporting prizes. But when Caro suddenly arrives at the school to work, not to learn, Jummy must bring all her friends together to help ...
A joyful, glorious collision of classic boarding-school story with vibrant 1990s Nigeria, based on Sabine's own experience of boarding school in Nigeria.
CLICK HERE TO READ CHAPTER ONE OF JUMMY AT THE RIVER SCHOOL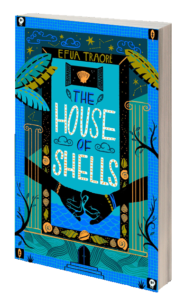 From the critically acclaimed author of Children of the Quicksands – shortlisted for the Waterstones Children's Book Prize – comes a breathtaking magical adventure …
Kuki refuses to believe in the curse of the Abiku. Her destiny is not to die young! Her biggest problem right now is moving house and fitting in at her new school.
One evening while exploring, Kuki spies a driveway lined with giant palm trees. It leads to an abandoned beach house of shadows and scattered sea shells. And in the fading light, she meets a girl called Enilo. They become friends – the best of friends.
Until Kuki makes a terrifying discovery …
CLICK HERE TO READ CHAPTER ONE OF THE HOUSE OF SHELLS
IF YOU'RE LOOKING FOR A YA ADVENTURE, TRY ...
UNPREGNANT

by Jenni Hendricks and Ted Caplan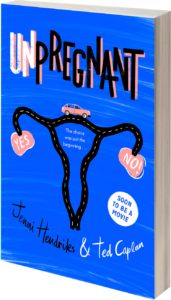 Seventeen-year-old Veronica never thought she'd want to fail a test – that is, until she finds herself staring at a piece of plastic with two solid pink lines.
With a college-bound future now disappearing before her eyes, Veronica considers a decision she never imagined she'd have to make: an abortion. There's just one catch - the closest place to get one is over nine hundred miles away, and the only person there to help is her ex-best friend and school rebel, Bailey.
Under the starlit skies of the American Southwest, Veronica and Bailey discover that sometimes the most important choice is who your friends are.
A sharply observed, bittersweet road-trip story for our times. 
CLICK HERE TO READ CHAPTER ONE OF UNPREGNANT
LUCAS

by Kevin Brooks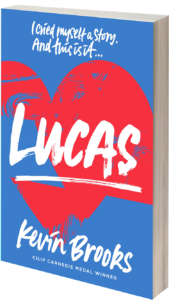 Caitlin's life changes from the moment she sees Lucas walking across the causeway one hot summer's day.
He is the strangest, most beautiful boy she has ever seen – and when she meets him, her world comes alive. But to others, he quickly becomes an object of jealousy, prejudice and hatred. Caitlin tries to make sense of the injustice that lurks at every unexpected twist and turn, until she realises that she must do what she knows in her heart is right.
A mesmerising evocation of one extraordinary month in a young girl's life.
CLICK HERE TO READ CHAPTER ONE OF LUCAS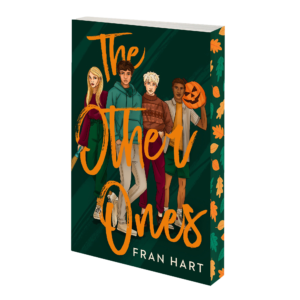 Sal lives in a haunted house.
He longs to be ordinary, but when the strangest of strangers arrives on his doorstep – a fellow outcast called Pax – his life grows even more complicated.
Sal goes on to develop an unlikely friendship with Pax, whose love for all things spooky drew him to the house and its inhabitants. But as the two grow closer, the true nature of the hauntings is gradually revealed.
Will Sal find the courage to conquer his ghosts, or will he risk losing Pax for good?
A cosy, contemporary romance and ghost story with spooky Gilmore Girls vibes
CLICK HERE TO READ CHAPTER ONE OF THE OTHER ONES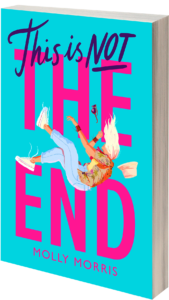 Ever since the sudden deaths of his parents, seventeen-year-old Hugh has developed a serious preoccupation with endings – and things get a little complicated when he meets Olivia Moon, a high-school outcast who can't die.
But if he wants to learn more about her impossible power, he'll have to drive Olivia to New York and help retrieve a stolen crate of her most treasured possessions.
As his feelings for Olivia grow, Hugh embarks on a road trip he'll never forget. Can she help him to accept that unsatisfying, messy endings are just a part of life?
CLICK HERE TO READ CHAPTER ONE OF THIS IS NOT THE END
IF YOU'RE LOOKING TO START A NEW SERIES, TRY ...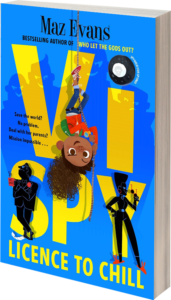 The first novel in a brand new spy series from the bestselling author of the Who Let the Gods Out series, Maz Evans!
Divorce is tough for any kid. But when - like Vi's parents - your mum is ex-secret service and your dad is a retired bad guy, 'till death do us part' takes on a whole new meaning. And with her parents' focus on each other, the real super-villains are having a field day. To save her family - and the world - from evil domination, Vi must turn spy ...
VI SPY: LICENCE TO CHILL is illustrated by Jez Tuya.
CLICK HERE TO READ CHAPTER ONE OF VI SPY: LICENCE TO CHILL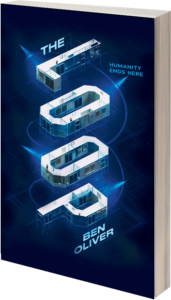 Luka Kane has been inside hi-tech prison the Loop for over two years.
A death sentence is hanging over his head but his day-to-day routine is mind-numbingly repetitive, broken only by the books brought to him by the sympathetic warden, Wren. Then everything starts to change: rumours of war are whispered in the courtyard and the government-issued rain stops falling.
On Luka's last, desperate day, Wren issues him a terrifying warning: breaking out of the Loop might be Luka's only chance to save himself – and the world …
A thrilling UKYA debut from a stunning new talent: dark, original, twisty and totally unputdownable, this is a futuristic Prison Break with shades of 1984.
CLICK HERE TO READ CHAPTER ONE OF THE LOOP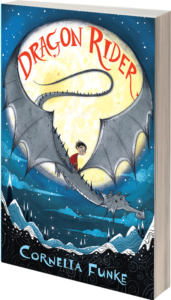 A stunning edition of the much-loved classic featuring cover art from Laura Ellen Anderson! 
Firedrake, a brave young dragon, and a lonely boy called Ben are united as if by destiny. Together, they embark on a magical journey to find the legendary place where silver dragons can live in peace. With only a curious map and the whispered memories of an old dragon to guide them, they fly across moonlit lands to reach the highest mountains in the world.
Along the way, they discover extraordinary new friends in unlikely places, and a courage they never knew they had. Just as well, for the greatest enemy of all is never far behind them – a heartless monster from the past, who's been waiting a very long time to destroy the last dragons on earth.
A big-hearted story of heroism, friendship and adventure.
CLICK HERE TO READ CHAPTER ONE OF DRAGON RIDER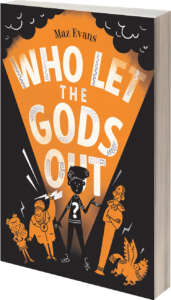 A new, exciting and brilliantly British Percy Jackson-esque adventure – the first in a series centered on the Olympian gods.
Elliot's mum is ill and his home is under threat, but a shooting star crashes to earth and changes his life forever. The star is Virgo – a young Zodiac goddess on a mission. But the pair accidentally release Thanatos, a wicked death daemon imprisoned beneath Stonehenge, and must then turn to the old Olympian gods for help. After centuries of cushy retirement on earth, are Zeus and his crew up to the task of saving the world – and solving Elliot's problems too?
CLICK HERE TO READ CHAPTER ONE OF WHO LET THE GODS OUT?
Merry Christmas!